Our Longevity is Proof We're The Best, 
Not Just the Oldest
Pedestrian Accident Attorney Phoenix
Pedestrian Accident Lawyer Phoenix
Given the tragic consequences that can occur when a vehicle strikes a person, drivers have an obligation to exercise care when driving under the law.
"Never Saw You" is no excuse in our book.
Some of the most serious types of motor vehicle collisions that occur in Phoenix involve pedestrians. When people are walking on sidewalks, in crosswalks, or are otherwise sharing the roads with cars, they have a much higher risk of sustaining catastrophic injuries or being killed in traffic accidents. Pedestrians do not have anything to protect against the physical forces that are released in car crashes and instead absorb the forces of a collision with their bodies. This increases the chance that a pedestrian's injuries in a crash will be catastrophic or fatal.
Because of the risk of serious injuries in pedestrian accidents, the Arizona Legislature has passed numerous laws to protect people while walking. Despite these laws, some motorists make critical errors and cause serious pedestrian accidents. Pedestrian accident victims have a right to file lawsuits against the motorists who negligently caused their accidents and injuries. By filing a pedestrian accident claim, a victim might hold the negligent party accountable while recovering fair compensation for their losses.
The pedestrian accident lawyers Phoenix at the Lamber Goodnow Injury Lawyers share a strong belief that people who are injured because of the negligence of others deserve to be fully compensated for their losses. When we accept representation of a client's case, we start working immediately to investigate what happened, gather and preserve evidence, interview witnesses, and do anything we can to build a strong legal case for our client. Our successful record for our clients has allowed us to build a reputation as a formidable team of plaintiff's attorneys. In many cases, insurance companies agree to extend fair settlement offers to our clients rather than risk losing to us at trial.
Types of Pedestrian Accidents We Handle
Lamber Goodnow Injury Lawyers in Phoenix handles all of the following types of pedestrian accident claims for our clients:
Pedestrian accidents caused by distracted drivers
Pedestrian collisions caused by drunk or drugged drivers
Pedestrian accidents occurring in crosswalks
Pedestrian collisions while crossing roads at unmarked intersections
Pedestrian accidents caused by a motorist's failure to yield the right-of-way
Pedestrians struck by motorists who run stoplights or stop signs
Pedestrians struck in parking lots
Many others
A pedestrian accident attorney Phoenix at the Lamber Goodnow Injury Lawyers understands that each case is unique. For this reason, we tailor how we approach each case based on the needs and circumstances of our clients. We partner with each client to build the strongest case possible and help them recover the compensation they deserve.
Discuss Your Case With A Lawyer Now
Pedestrian Accident Statistics
Data from 2021 compiled by the Governors Highway Safety Association (GHSA) demonstrates an alarming upward trend in pedestrian fatalities. According to the GHSA, the number of pedestrian deaths increased by 11.5% from 2020 to 2021, and a total of 7,485 pedestrians were killed in traffic accidents in 2021 nationwide. In Arizona, the GHSA reports that 235 pedestrians were killed in 2021, representing a 6.8% increase since 2019. In Phoenix, 97 pedestrians were killed in 2021.
The pedestrian accident statistics in Phoenix, Arizona, and across the U.S. are troubling and demonstrate the dangers of these types of collisions. If you were seriously injured in a pedestrian accident or lost a close family member when they were struck by a car, you should reach out to a pedestrian accident attorney Phoenix at the Lamber Goodnow Injury Lawyers to learn about the legal remedies that might be available.
Common Causes of Pedestrian Accidents
Both pedestrians and motorists need to understand the common causes of pedestrian accidents to reduce their risk of collisions. The following are some of the most common causes of pedestrian accidents in Phoenix:
Speeding
Running stop signs or stoplights
Failing to check for pedestrians when turning
Failing to yield the right-of-way to pedestrians
Drunk or drugged driving
Distracted driving
Pedestrians failing to check for traffic before stepping onto a street
Pedestrians wearing dark clothing while walking at night
Arizona has enacted several laws designed to protect pedestrians and prevent accidents.
Discuss Your Case With A Lawyer Now
Pedestrian Laws in Arizona
Motorists and pedestrians need to know the following pedestrian laws:
Arizona Insurance Laws and Issues
Pedestrian accidents often result in severe injuries that might be permanently debilitating. These types of injuries come with expensive medical bills and ongoing treatment and rehabilitation costs, and an injured victim might also simultaneously lose their ability to work. Because of the nature of pedestrian collisions, some victims find that the insurance policies of the at-fault drivers do not have sufficient policy limits to cover their losses.
Arizona's minimum liability insurance requirements are found in ARS 28-4009. Under this law, all motorists in Arizona must carry insurance with at least the following minimum liability coverage amounts:
$25,000 in bodily injury for one victim
$50,000 in bodily injury per accident for two or more victims
$15,000 in property damage
When a pedestrian is struck by a car, the cost of treating their injuries can quickly exceed these minimum coverages. A secondary problem is that many Arizona motorists fail to carry auto insurance despite the mandatory requirements.
To combat these problems, people should purchase uninsured and underinsured motorists (UM/UIM) coverage at the time they buy their auto insurance policies. UM/UIM coverage will pay for the injuries people suffer in traffic collisions with uninsured motorists up to the victim's UM/UIM policy limits. When someone is injured in an accident with an underinsured motorist, the UM/UIM coverage will kick in once the at-fault driver's policy limits are reached and pay for the difference between those policy limits and the victim's losses up to the policy limits. Even though an injured pedestrian is not in their vehicle at the time of an accident, they still have the right to file UM/UIM claims against their coverage.
Under ARS 20-259.01, UM/UIM coverage is optional, but auto insurers must offer it when they sell insurance policies. Even though you can choose not to purchase this additional coverage, it's a smart idea to do so because of the large number of uninsured and underinsured drivers in Arizona.
Statutes of Limitation in Phoenix Pedestrian Accident Cases
People who are injured in pedestrian collisions and the families of those who are killed need to be aware of the various statutes of limitations that might apply to their cases. These are laws that set deadlines for filing lawsuits. If you don't meet the relevant deadline in your case, you will be barred from pursuing legal remedies for your losses in court.
General Statute of Limitation
The general statute of limitation for all personal injury cases, including pedestrian accidents, is found in ARS 12-542(1). Under this statute, you must file a lawsuit no later than two years after the date of your accident. In practice, it's much better to file a lawsuit as soon as possible after your collision to prevent critical evidence from being lost.
Wrongful Death Statute of Limitation
If your loved one was killed in a pedestrian accident, you need to follow the wrongful death statute of limitation. This law is found in ARS 12-542(2) and sets a two-year deadline for filing a claim after your loved one's death. Note that the statute of limitations runs from the date of your loved one's death instead of their accident. This means that if your loved one lived for a few weeks or months following their accident before they died from their injuries, you will have two years from the date of their death instead of the date of their accident to file a lawsuit.
Tolling of Statute of Limitation for Minors
For people under the age of 18 who are injured in pedestrian accidents, the general statute of limitation is tolled until they reach age 18. This is because minors are considered incompetent to file lawsuits. Under ARS 12-502, minors have until they turn age 20 to file personal injury claims. The statute of limitation does not begin to run until the minor's 18th birthday.
Notice Requirement for a Claim Against a Public Employee
If the motorist who hit you was working within the scope and course of their employment with a public agency at the time of your accident, the deadlines are significantly shorter. Under ARS 12-821.01, you must file a notice that you intend to file a claim with the relevant governmental agency within 180 days of your accident. If you don't file this notice, you won't be able to file a lawsuit to recover compensation.
Lawsuit Against a Public Employee
In addition to the notice requirement, the statute of limitation for filing a claim against a government employee is also shorter. Under ARS 12-821, you have one year to file a lawsuit against the relevant agency following your accident.
Compensation in a Phoenix Pedestrian Accident Case
The compensation you might recover in a pedestrian accident lawsuit in Phoenix depends on the circumstances of your case. An attorney at the Lamber Goodnow Injury Lawyers will need to carefully evaluate your case and calculate the damages that might be available before they can provide you with a general idea about the value of your case.
Compensatory damages in a pedestrian accident lawsuit refer to the economic and non-economic losses you have suffered. You might recover compensation for the following types of damages:
Past medical expenses to treat your injuries
Future medical expenses to treat your injuries
Past and future income losses if your injuries prevented you from returning to work
Past and future physical pain and suffering
Psychological trauma
Disability
Disfigurement/scarring
Reduced quality of life
Others
Your lawyer at the Lamber Goodnow Injury Lawyers can assess what happened to you and help you understand the types and amounts of the damages you might be entitled to receive.
Rarely, punitive damages might also be available. Since these damages are meant to punish the defendant instead of compensate the victim, they are reserved for cases in which a defendant's actions were outrageous, wanton, or willful. This means they aren't available in most cases. However, if they are available in your case, any punitive damages that might be awarded will be paid in addition to your compensatory damages.
Consult Our Pedestrian Accident Lawyers Phoenix
If you were seriously injured or lost your loved one in a pedestrian accident because of the motorist's negligence, you should speak to the experienced and compassionate legal team at the Lamber Goodnow Injury Lawyers. We offer free consultations and can explain the legal merits of your claim and the available remedies.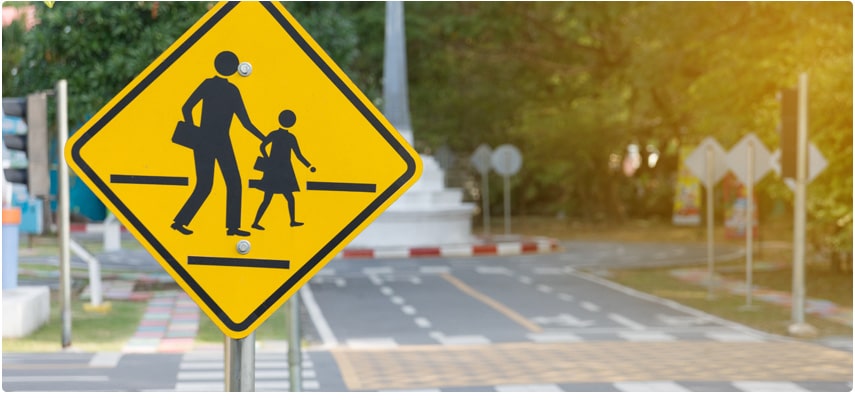 Phoenix, Arizona
602-274-9662
2394 E Camelback Rd #600
Phoenix, AZ 85016